Travel Health and Immunisation specialists in London.
Providing vaccinations and immunisations for Meningitis B, Yellow Fever, HPV & More
Same Day Service Available
We Specialise in the following vaccinations:
Meningitis B Vaccine
This vaccination is recommended for babies aged 8-16 weeks and is designed to protect against infection from meningococcal group B bacteria. For full immunity, two separate Meningitis B vaccinations are needed.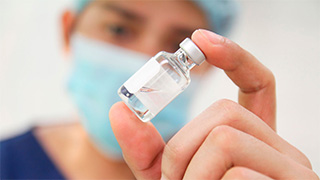 Single vaccination is £120
Yellow Fever
This is a common, tropical virus disease that can cause a high fever, jaundice, as well as liver and kidney damage. In some cases it can be fatal, so it's important that you're protected before travelling. Yellow fever can be prevented by a highly effective and safe vaccine.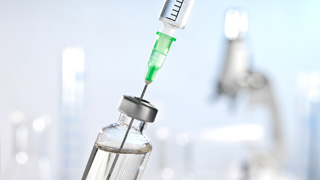 Single dose costs £75.
HPV
We provide a whole host of non-travel related vaccines, designed to protect you against diseases such as HPV. Vaccines are now available to prevent infection with types of HPV that can lead to cervical cancer, vulval cancer, vaginal cancer, anal cancer and genital warts.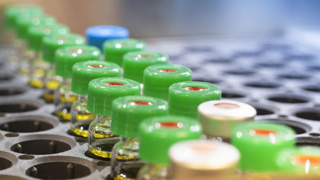 Price of Vaccination is £155.
Explore the world safe in the knowledge that you are protected against common diseases.
High quality care
We pride ourselves on delivering the highest standard of care based on your exact requirements.
Highly experienced
Armed with extensive travel health industry experience and knowledge, we help over 10,000 travellers, of all ages, each and every year.
All encompassing service
We specialise in providing immunisation and vaccination services for children, adolescents and adults – you are in capable hands.
Call our enquiries team on 020 7317 7751 or request a callback to book an appointment.
We are located at the main entrance of the Royal Free Hospital on the Ground Floor. Our team is understanding to any concerns you might have and welcomes all vaccine related questions.
We also offer all of the following immunisations:
Tetanus/diphtheria/polio
Typhoid
Hepatitis A
Hepatitis A/typhoid
Hepatitis B
Hepatitis A/B
Rabies
Yellow fever
Meningococcal meningitis ACWY
Meningococcal meningitis B
Japanese encephalitis
Tick-borne encephalitis
Cholera
MMR
Varicella (chickenpox)
BCG (Tuberculosis)
Influenza
Your travel vaccination options
We offer travel vaccinations and immunisations for vaccine preventable diseases, general vaccinations, and Anti-Malarials, amongst many other travel health products and consultation services.
Vaccine-preventable Diseases
Immunisation and vaccination is one of the most effective ways to protect yourself against a whole host of common, infectious diseases, whilst improving health and preventing the spread of infections. We provide a wide range of travel vaccines from as little as £30.
Anti-Malarials
If you're travelling to areas where you could be at risk of contracting Malaira, it's worthwhile getting the right antimalarial medication before you go. This will help reduce the risk of contracting malaria by as much as 90%.
General Vaccinations
There are a number of general vaccinations that have been designed to optimise public health, as well as the general wellbeing of an individual on their travels. We provide non-travel related vaccines including immunisations to protect you against Influenza, MMR, and Hepatitis B.
Certificates
If you're travelling to a country where there's a risk you could contract or spread Yellow Fever, it's important that you have an International Certificate of Vaccination (or Prophylaxis).
Vaccine-preventable Disease Prices
Cholera £58
Diphtheria, Tetanus, Polio £35
Hepatitis A Adult £60
Hepatitis A Junior £48
Hepatitis A & B £78
Hepatitis A & B Junior £70
Hepatitis A & Typhoid £83
Hepatitis B Adult £42
Hepatitis B Junior £33
Japanese Encephalitis £95
Rabies £68
Tick Borne Encephalitis Adult £75
Tick Borne Encephalitis Junior £60
Typhoid £36
Typhoid Oral £37
Wooping Cough £85
Yellow Fever £75
General Vaccination Prices
Chickenpox Vaccine £75
Fendrix £45
HPV (Human Papillomavirus Vaccine) £170
Influenza £16
Meningitis B £122
MMR (Measles, Mumps & Rubella) £35
Pneumococcal (Prevenar) vaccine £60
Shingles Vaccine £170
Certificate Prices
BCG Scar Check & Certificate £25
Yellow Fever Exemption Certificate £20
Yellow Fever Certificate Reissue £15
Anti-Malarial Prices
BCG (Tuberculosis vaccine) £80
Mantoux Test £75
Chlorquine 250mg (20 tablets) £18
Chloroquine/Paludrine Travel Pack (112 tablets) £17
Doxycycline 100mg (14 Capsules) £16
Please add Doxycycline (50 capsules) £34
Doxycycline 100mg (50 Capsules) £34
Mefloquine (3 tablets) £24
Mefloquine (8 tablets) £34
Travel Health Product Prices
Travellers Diarrhoea Kit (Azithromycin 500mg x3 tablets, Dioralyte sachets x6, Loperamide x6) £15
Ciprofloxacin 500mg tabs (2 tablets) £10
Dioralyte Sachets (Pack of 6) £4
Loperamide 2mg Capsules (Pack of 6) £3
Azithromycin 500mg tablets (3 tablets) for £10
Compression stocking for £24.99
Consultations
Consultant led consultation £120
Exposure to Rabies for £25
Follow up Rabies exposure appointment for £20
Nurse led consultation £18
Prescription Fee £15
Discounts
A 15% discount is available to UCL medical school students, UCL University students, Nursing school students and Royal Free London staff. Please bring appropriate identification to avail of this offer.
Services Provided
The world is a big place and, depending on where you are travelling to, there are many different vaccinations to protect you against infectious diseases such as Cholera, Rabies, and Yellow Fever. Our specialist team are experts in travel medicine and international health and immunisations, at national and international level.
Making an Appointment
Making an appointment really couldn't be easier. Simply contact us by phone or email to book an appointment. The initial appointment will last 45 minutes and will involve a full and comprehensive medical and vaccination history, to establish the best course of treatment for your requirements.
Opening Hours
Located at the main entrance of the hospital on the ground floor, we are open Monday and Wednesdays: 8am -7pm, Tuesdays and Thursdays: 9am – 5pm, Fridays: 8am – 5pm and Saturdays: 9am – 5pm. If you need to contact a member of the travel health and immunisation clinic team on a Saturday, please call 020 7794 0500 ext 37483.
Complete our quick and easy form to request a callback & book an appointment